The Macintosh port of Dark Forces used a resolution of 640x480 in-game, and also had a fancy "graphic-smoothing" effect in the menus very similar to Advanced Mame 2X filtering.

It amazes me that a version of DF with such a marked visual improvement over the PC release is relatively unknown.
This page, then, is my attempt at correcting that. (Mac pride!)

By now, if you've read other articles on this website, you're probably expecting screenshots below. Who am I to disappoint?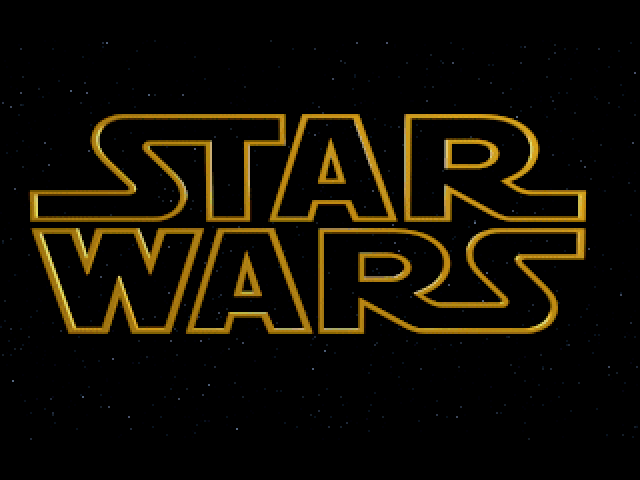 The Star Wars logo. This image is pretty much the same in DF for PC, but it's here for contrast with the next screenshots.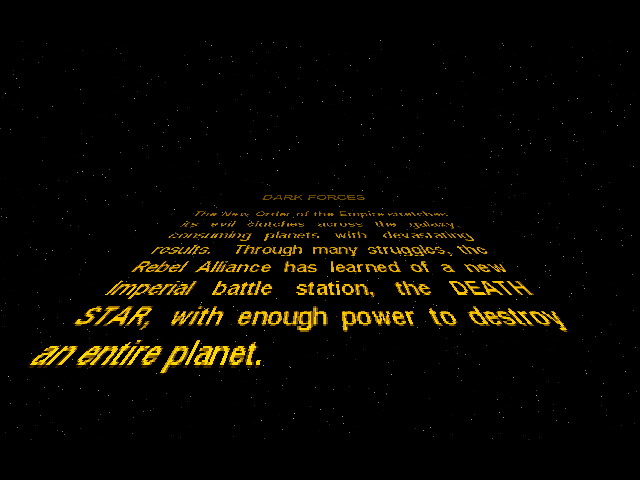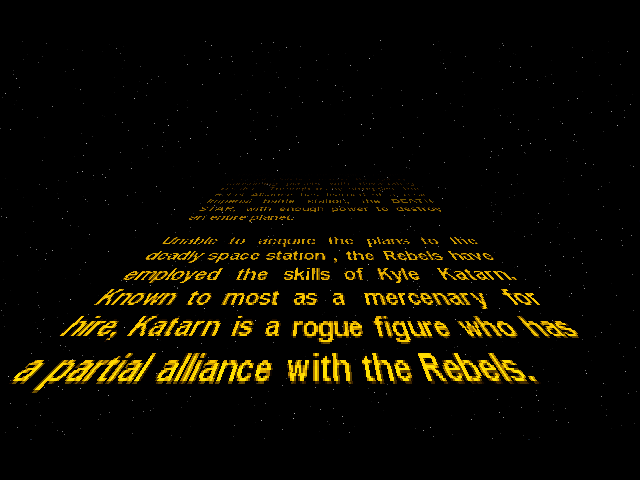 The introductory text crawl. Wow, those stars got a lot more tiny all of a sudden!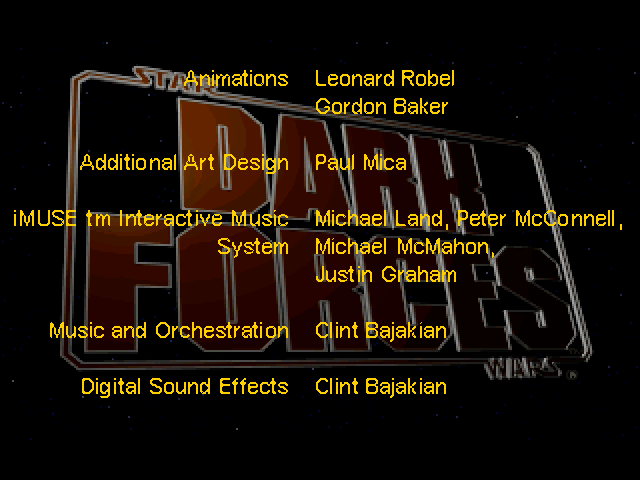 The credits, with the text passed through LucasArts' usual Mac graphic filter.

The main menu. Notice the old DOS button has been changed to Quit.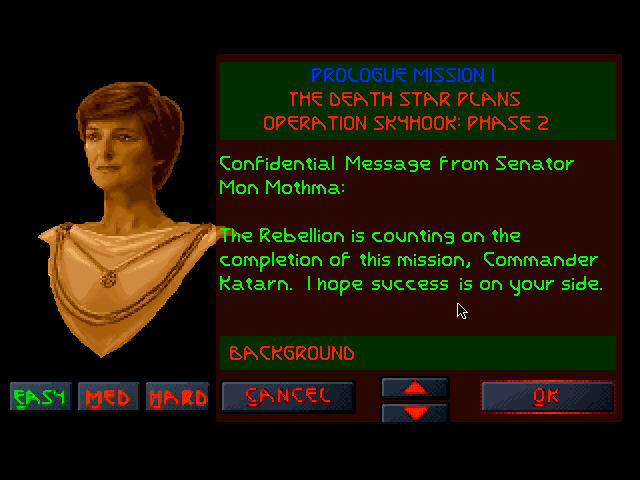 Mon Mothma's message to Kyle, seen before Mission 1.

The Loading Mission screen. There's a progress bar on it that wasn't in the PC version.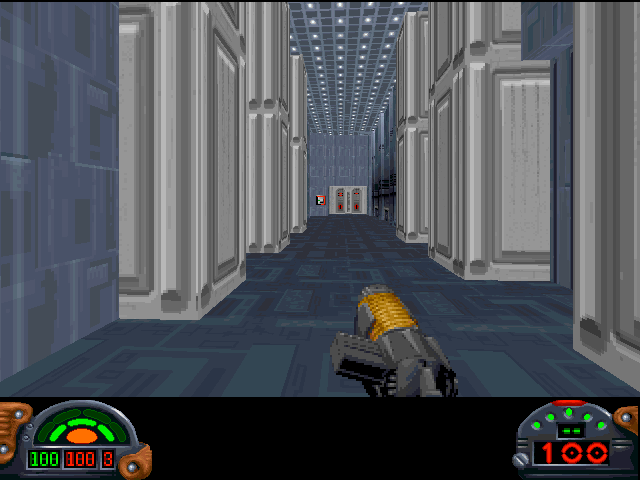 The beginning of the Secret Base level. Look at that beautiful high-res HUD!
Too bad they forgot to upgrade the assault cannon rocket gauge readout...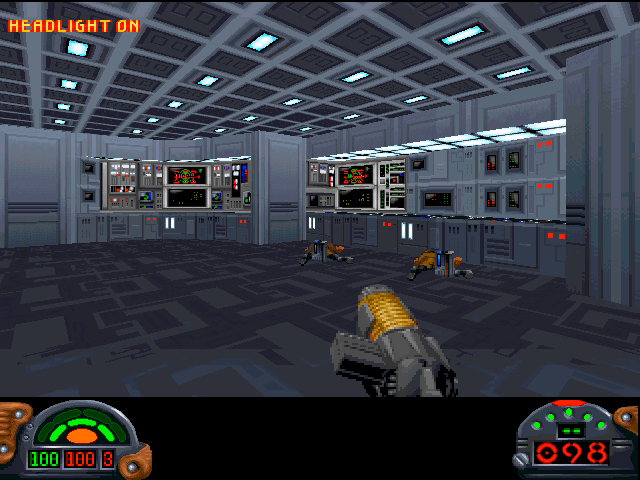 Turning the head lamp on. Not that it's needed here, though.

The map overlay is high-resolution, too. However, it's still low-res in the PDA display.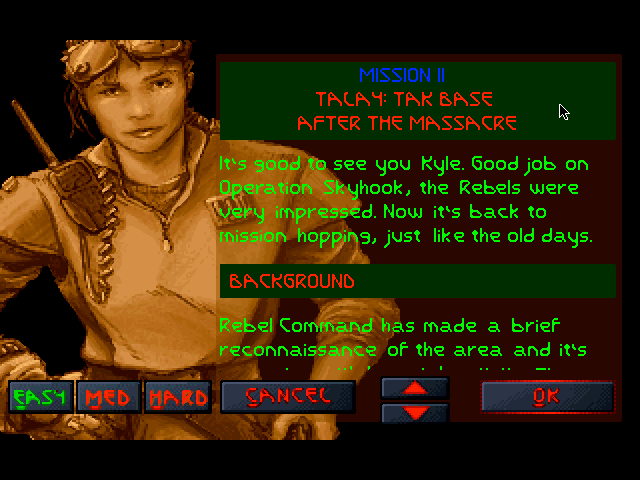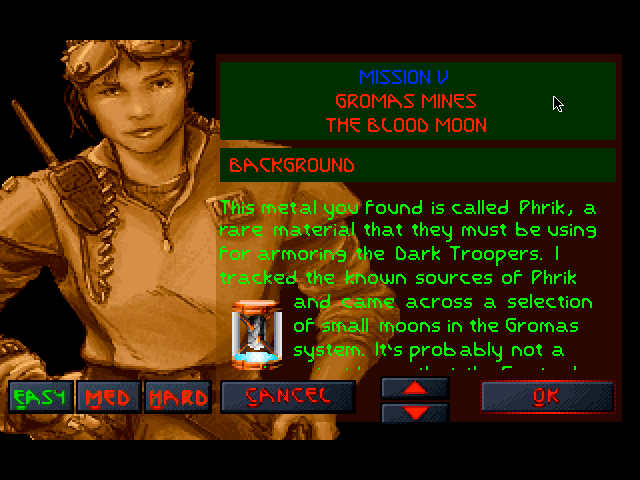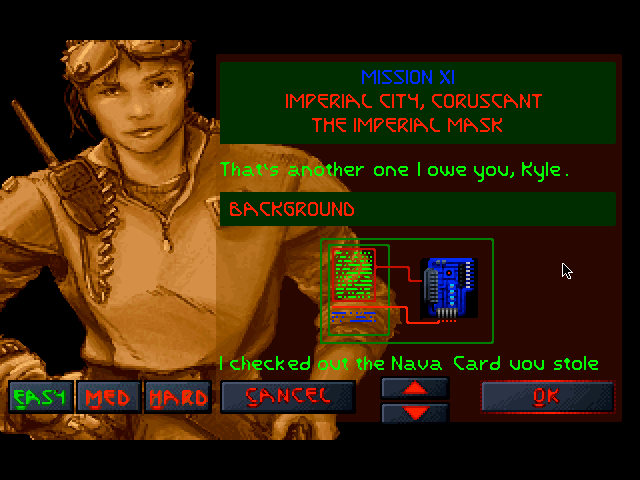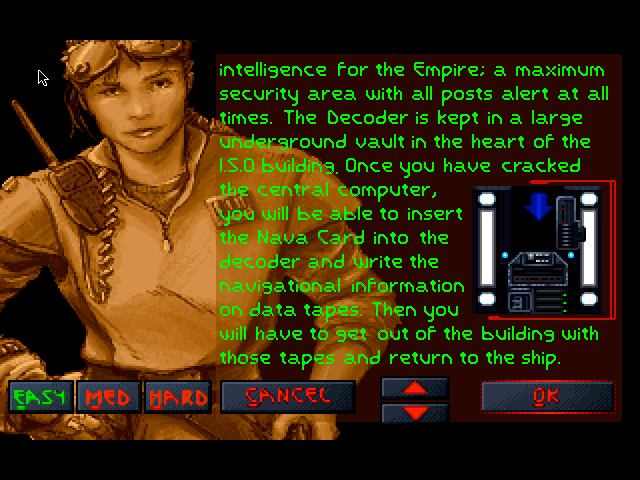 Various screenshots of Jan Ors briefing Kyle before his missions.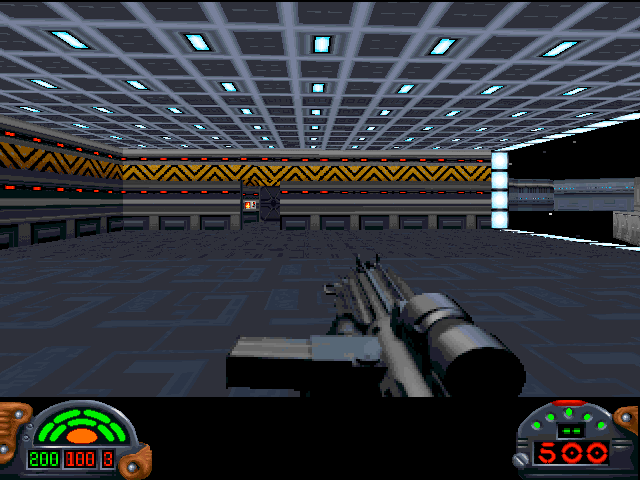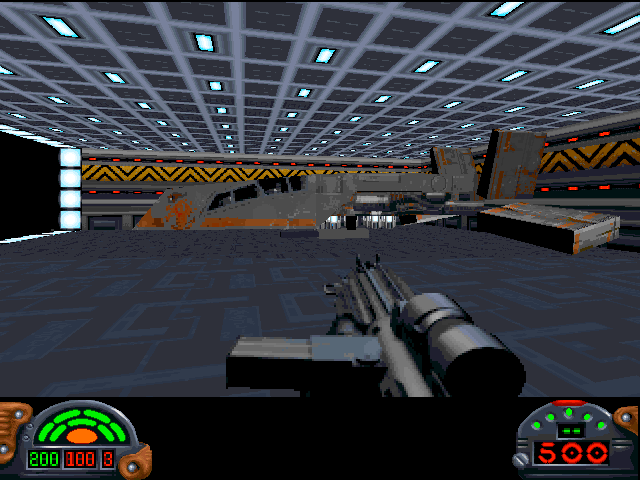 Kyle and the Moldy Crow in the docking bay of a fuel station.

Aboard the Executor; Kyle's battery reserve has been drained somewhat in this screenshot.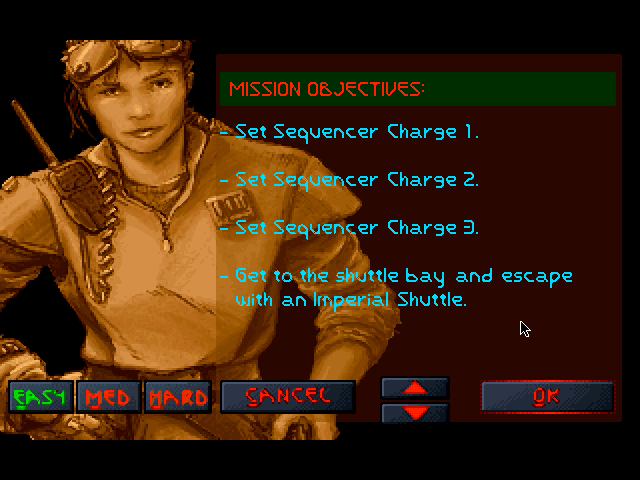 Images from the final briefing sequence before the Arc Hammer mission.