When Lucasfilm Games first began, its logo was an almost exact copy of the Lucasfilm Ltd. logo.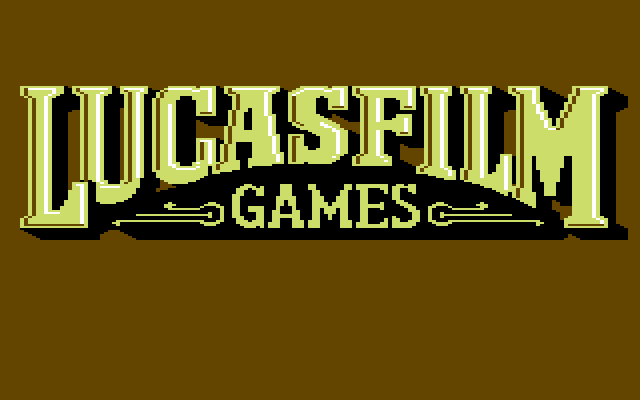 From Labyrinth (C64 version)
However, just as the company started to publish its own games (beginning with Maniac Mansion), the logo was redesigned and simplified.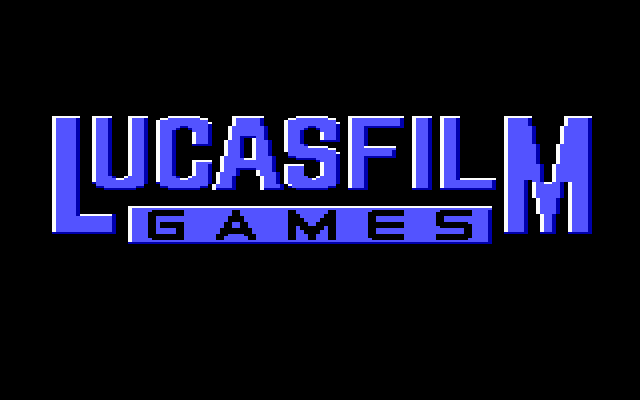 Zak McKracken (original PC version)
Subsequent titles featured numerous variations on the Lucasfilm Games imprint:

Maniac Mansion (NES)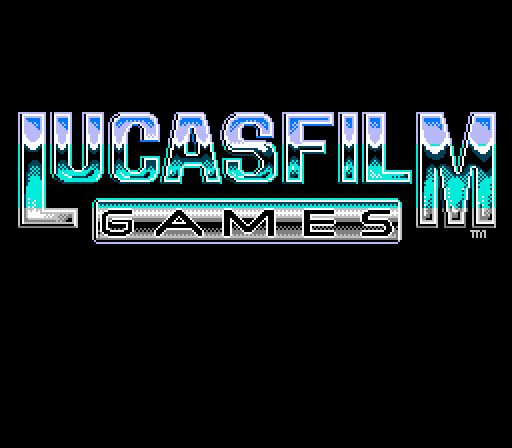 Pipe Dream (NES)

Indiana Jones and the Last Crusade (VGA) (See also here.)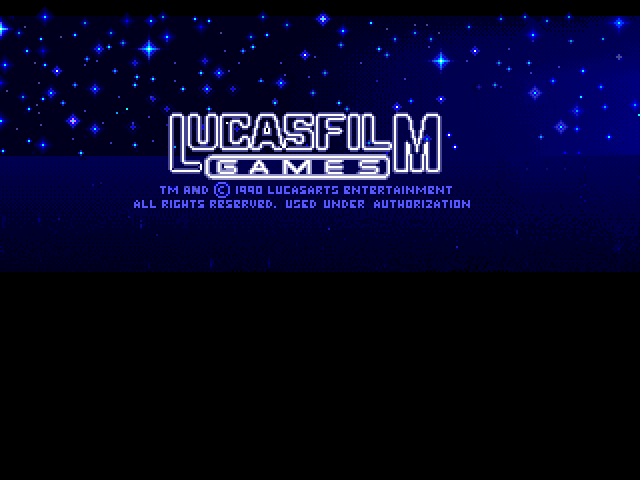 Loom (FM Towns)

The Secret of Monkey Island (Amiga)
By the release of Monkey Island 2, Lucasfilm Games had been renamed to LucasArts, resulting in the now-famous Gold Guy design.

MI2
Originally the big L was black instead of purple, which can be seen late in MI2, when Guybrush calls the LucasArts Hint Line.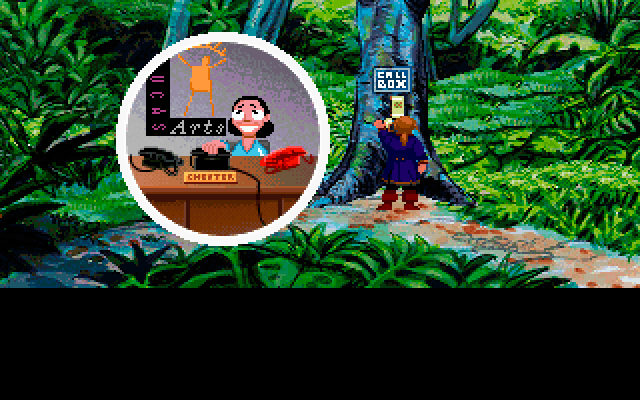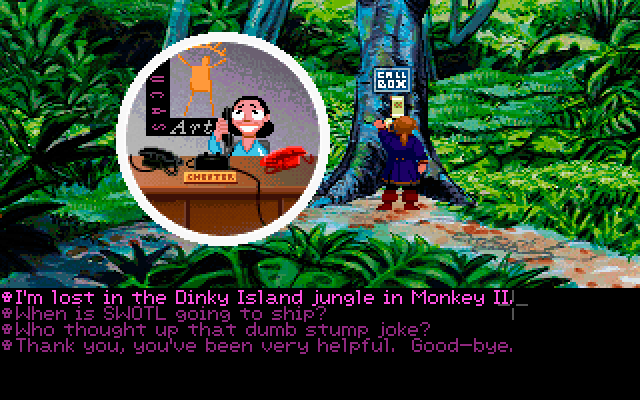 That rather tiny version of the logo is very similar to the one used in Loom PC CD.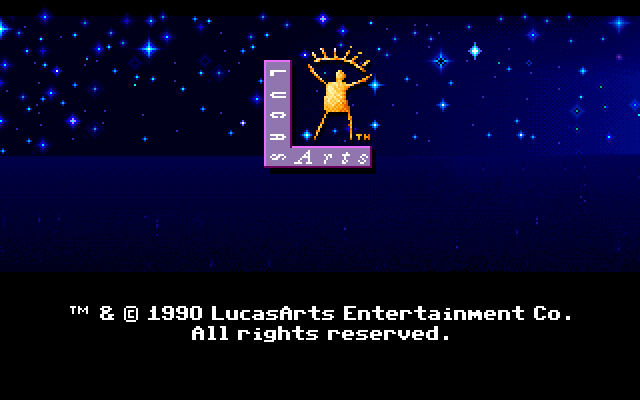 In the mid-1990's the Gold Guy was given deeper, richer colors.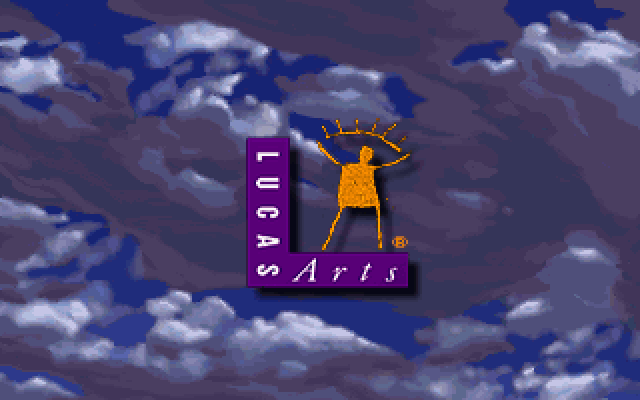 Full Throttle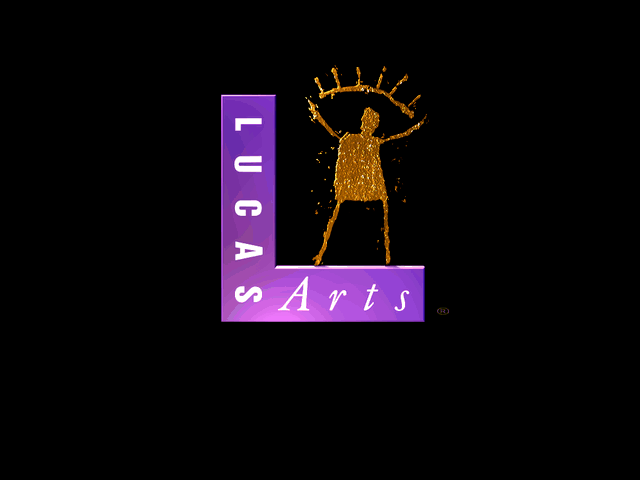 Jedi Knight: Dark Forces II
Later, the various gold specks were removed, making the logo much easier to draw.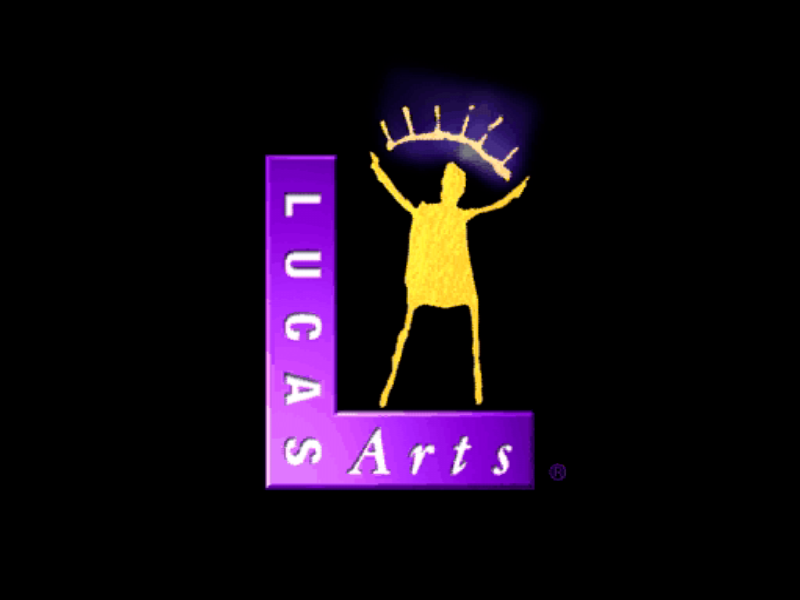 Jedi Knight: Jedi Academy
In 2005, the Gold Guy, perhaps too associated in company bosses' minds with older titles (such as adventures, which are out of step with "current marketplace realities"), was dropped in favor of a new, shorter, curvier gold figure.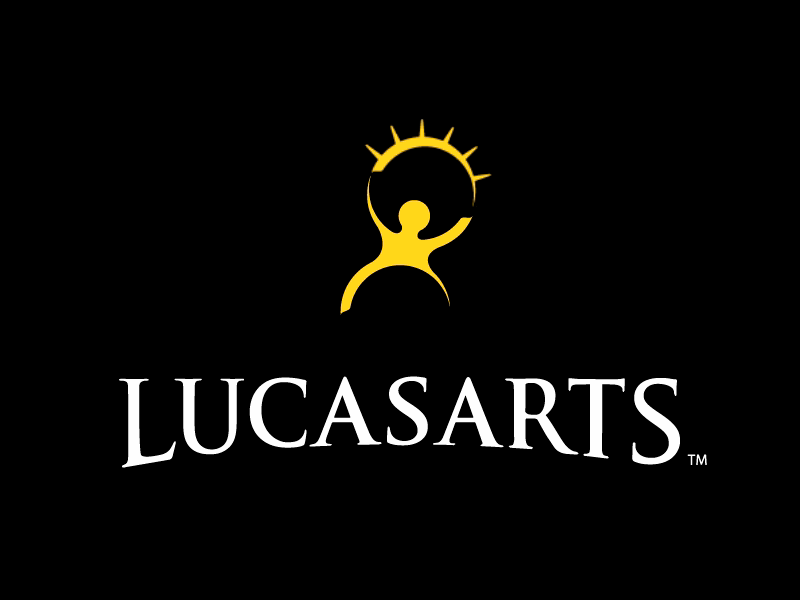 Star Wars: Empire at War demo
You'll notice that the logos no longer say LucasArts Entertainment Company underneath.
The company name was shortened to LucasArts after Lucasfilm Ltd. underwent some corporate restructuring.
Today, the Gold Guy is associated with the adventure-friendly LucasArts of a bygone era. But what if he had never been created?
When the newly renamed company was still considering its new logo, an alternate concept was considered, whose only resemblance to the Gold Guy is the L shape: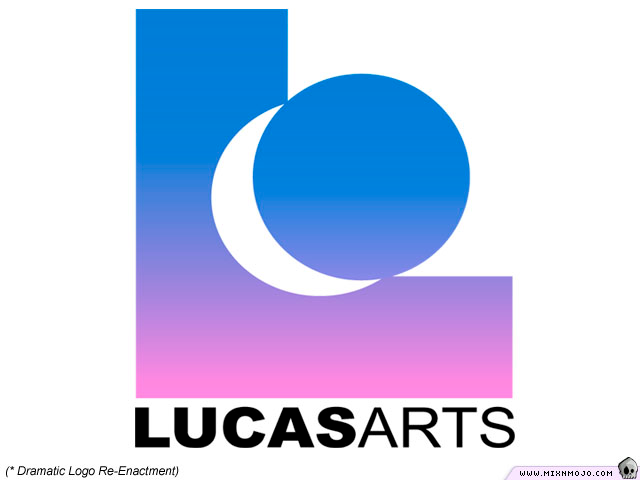 The prominent sun and moon are an interesting idea; also, they're not reminiscent of a thousand other logos, as was the Gold Guy.
This design even went as far as having T-shirts printed that featured it before it was rejected.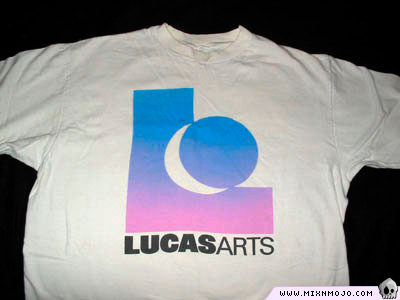 By the way, several LucasArts employees at the time were disappointed with the final choice, because the Gold Guy was conceived by a marketing firm and not by in-house artists.