Loom for Macintosh, like the conversion of Indiana Jones and the Last Crusade, used novel high-resolution fonts in its interface.

The change was nowhere near as jarring as in Indy 3, partly because the alterations to the distaff were all but invisible.

Below are some screenshots of the Mac port of Loom; beware of spoilers if you haven't finished the game yet.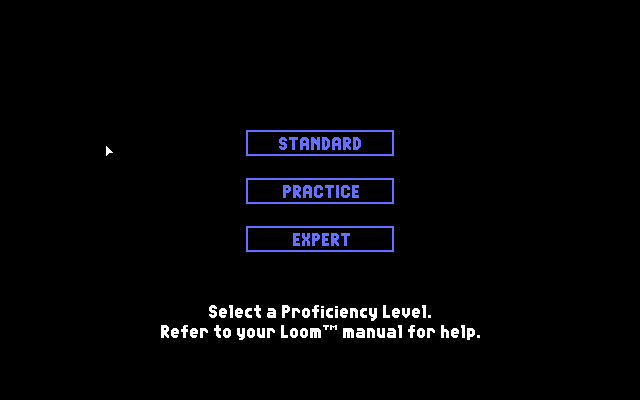 The difficulty selection. Incidentally, in Practice mode the "draft-recording" box can be dragged all around the screen, but I don't have any screenshots of that.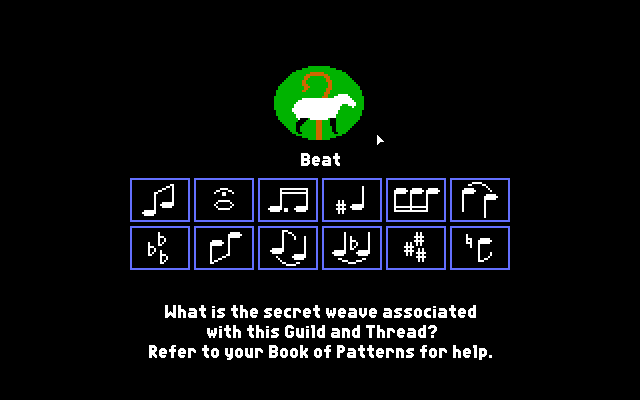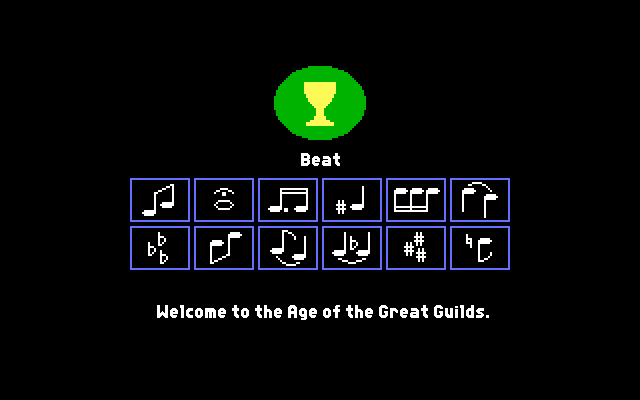 Copy protection. Fortunately, it was removed in the Classic Adventures Pack release of the EGA version.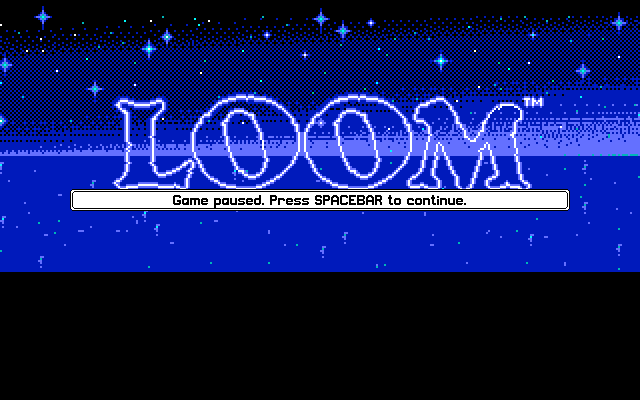 The title screen, and the pause bar. It's similar to the Indy 3 pause bar, but not quite the same.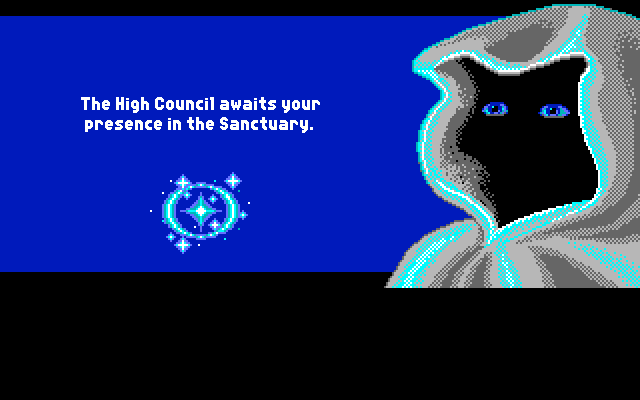 Bobbin is summoned to the Loom Sanctuary by the Elders.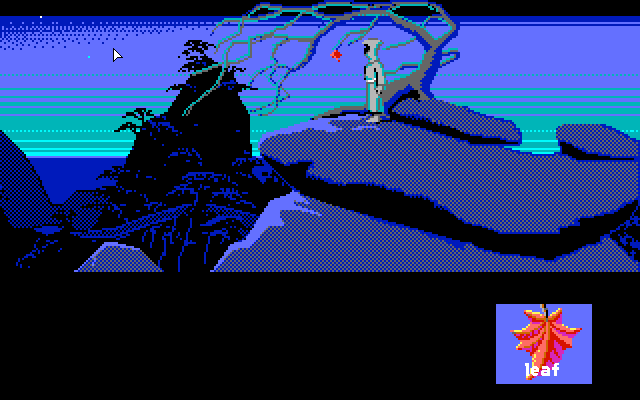 Bobbin on the clifftop. Look at that tiny cursor!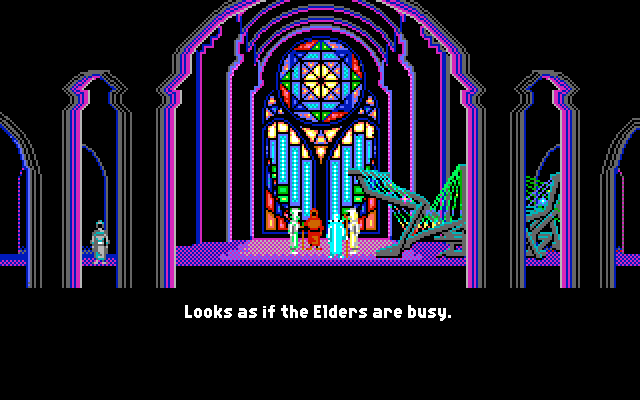 Sneaking into the Elders' heated conference with Hetchel.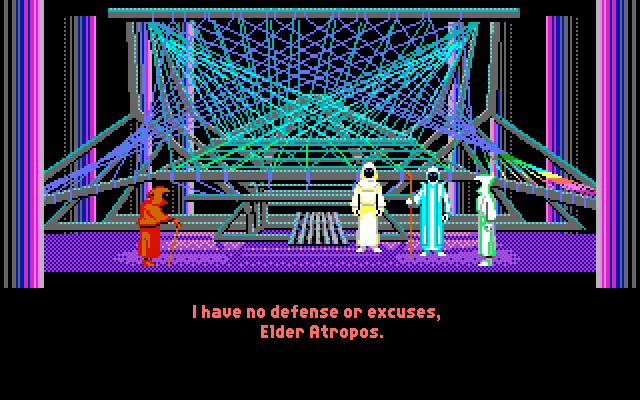 Hetchel gives the verbal equivalent of a very rude gesture to the Elders.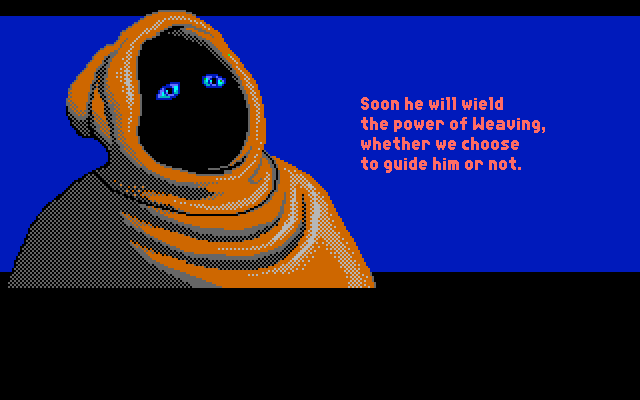 A close-up of Hetchel.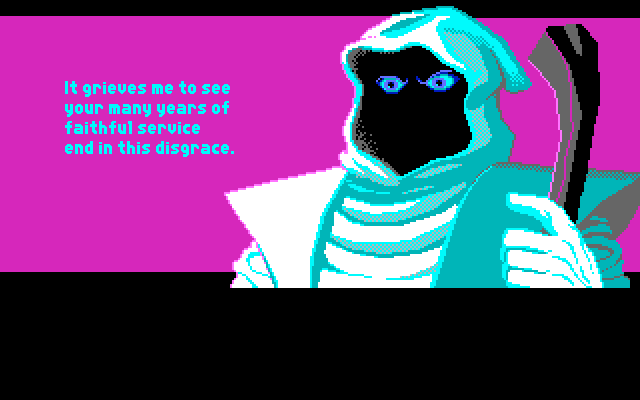 Elder Atropos is angry; maybe he's still steaming over the "LOOM SUCKS" written on his face in the CD version.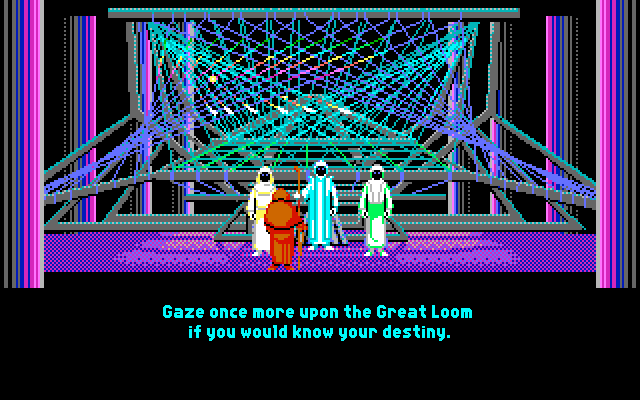 Atropos prepares to banish Hetchel with his boomstick distaff.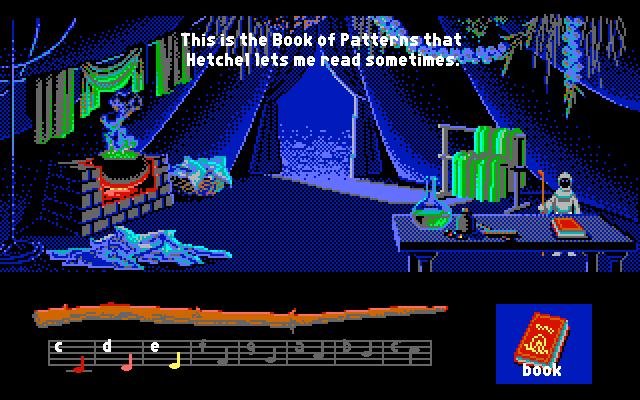 Really? Well, why don't you use it, so we don't have to write the drafts down all the time?!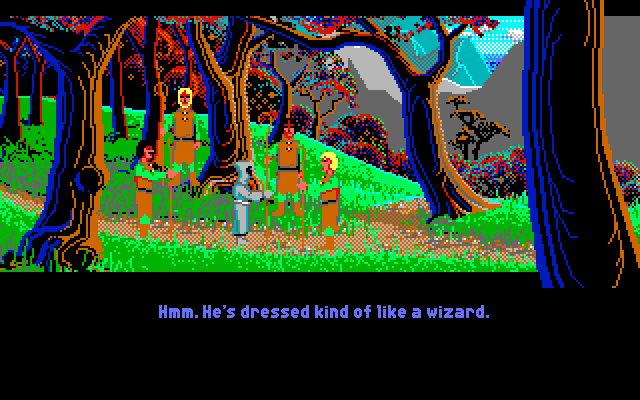 Bobbin the Grey, perhaps? Heh, maybe if the Loom trilogy had been finished, he would've come back at the end as Bobbin the White.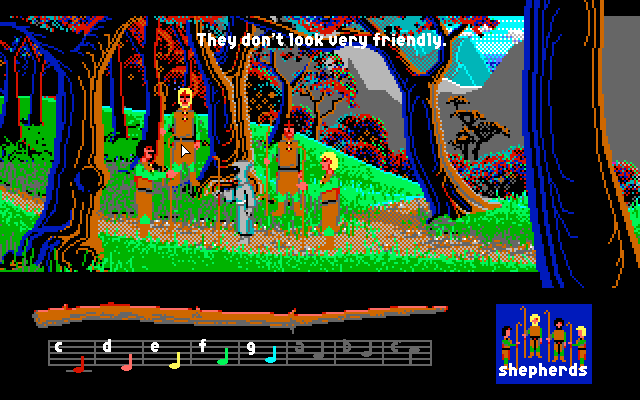 You know, if you ever meet a guy in robes and wonder if he's a wizard, don't ask him to prove his powers. He might just turn you into a dung beetle.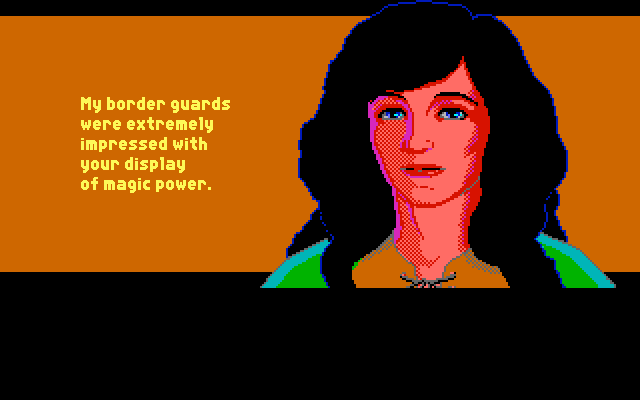 Fleece. She is a lot more beautiful in the VGA versions.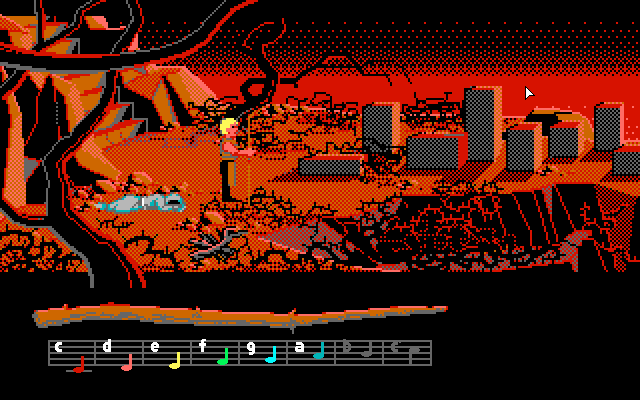 Disguised as Rusty, Bobbin prepares to enter the Forge, because he really doesn't have anywhere better to go.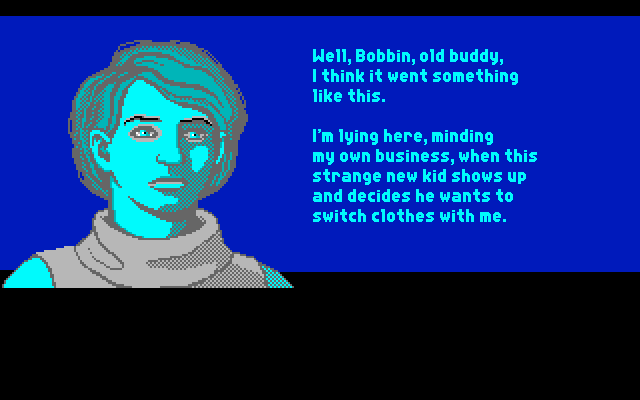 Those are some ugly eyebrows. Didn't Rusty have blond hair when he was alive?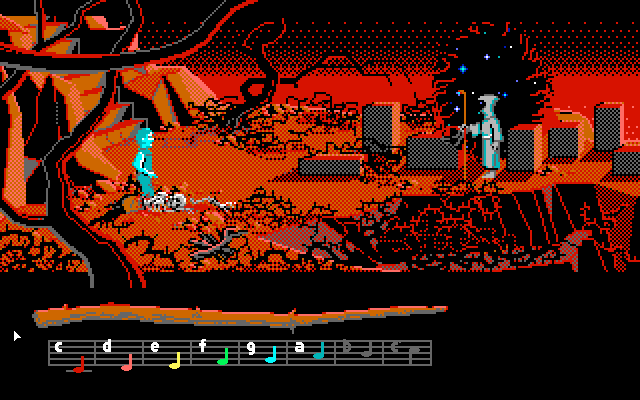 Bobbin contemplates Rusty-spirit and Rusty-corpse. Or maybe he's just trying to remember the Draft of Healing...after all, it doesn't seem to be recorded in his Book of Patterns.

Chaos fumes that Bobbin cut his empire in half with one stroke. Personally, I'd be quite satisfied with ruling half the universe, thank you very much.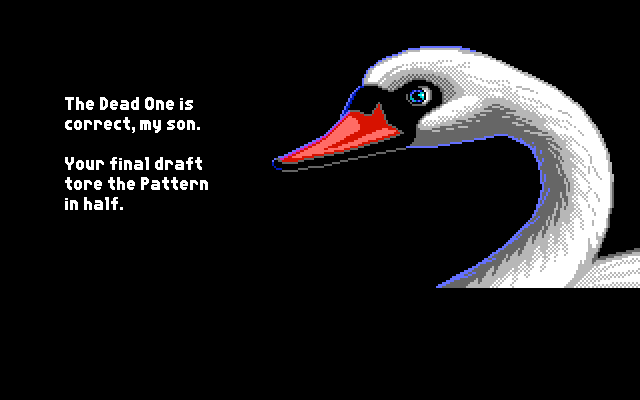 Cygna in close-up. I've always wondered: who fathered her stillborn child that was alluded to in the audio drama?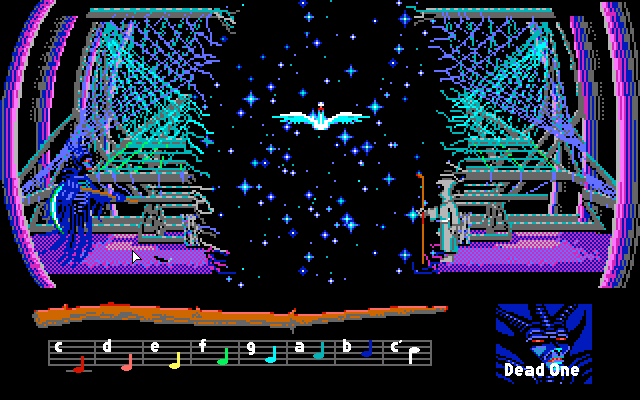 Bobbin prepares to exit the Pattern and take his place with the other Weavers.
For some reason Chaos is labeled as the "Dead One" in this scene, in all of Loom's versions. It's not just a Mac thing.